🔍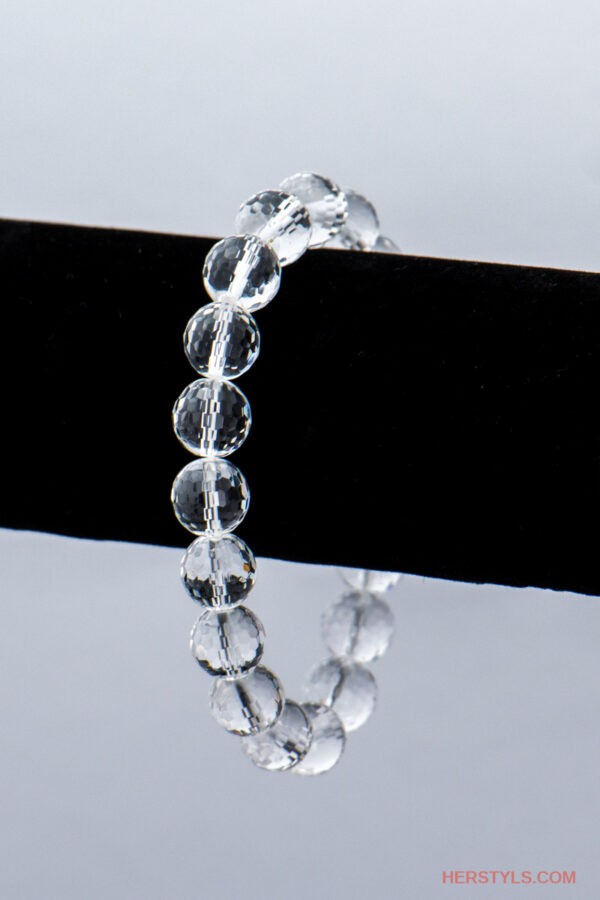 Crystal Quartz Bracelet
$90.00
Useful in harmonizing and balancing
Helps to focus the mind
Aids in concentration
Enhance mental abilities
Enhances energy and thoughts
Purifies the spiritual, mental, and physical
Symbolizes purity
Promotes awareness
Stimulates brain and immune system
Enhances relaxation
In stock
Description
Crystal Quartz is a versatile stone as it can amplify the energy of other crystals and as such refereed to as the "Master Crystal". This gemstone is a powerful amplifier of energy which helps to raise the vibration of a person or a room to create harmony.  Crystal Quartz can bring a body into balance, it can filter distractions, clears negative energy, attracts love and amplifies abundance.
Mystical Birthstone for April
This particular bracelet is made on an elastic stretchy cord making the bracelet easy to take on and off.
Considering the stones come from natural crystals the beads can vary in shape, color, pattern and size. Your item may vary from the picture shown.